Body Psychotherapy
I have a bachelor degree and masters in Clinical Psychology and special training in body psychotherapy and trauma work. As a Psychotherapist I have been working with Core Energetics, an analytic body perspective, since 2007. During the sessions we will talk and bring awareness to relevant aspects of your life focusing on the issues you want to work on. However, different from other perspectives in psychotherapy, we will not limit ourselves just to the speech.
The session
During the sessions I'm interested in talking with you and I'm also very interested in what is happening to your body. In some sessions I'll invite you to connect with your body and bring more depth to the subject we are discussing. It could be through body awareness, conscious breathing, stretching, touch, body movement and others. As a Core Energetics therapist, and based on new findings in neuroscience, I understand that there is a strong and important connection between body and the emotional/psychological aspects and that by working with both together we can achieve better and faster results.
What is Core Energetics?
Core Energetics is an integrative body psychotherapy that aims to help people express and live their full potential. Through integrating all aspects of life: body, emotions, thoughts and spirituality, Core Energetics is a powerful way to have a better life and to establish a more honest and meaningful relationships within yourself and others.
I can help you with:
Anxiety;

Sadness, low energy, depression;

Life choices and career crises;

Stress;

Post traumatic stress disorders and symptoms;

Body aches and tensions;

Panic attacks;

Spiritual development and crises.
You can improve:
Self-knowledge;

Self-steem;

Relationships;

Sexuality;

Emotional intelligence;

Boundaries and limits;

Trusting yourself and others;

Grounding in life;
What is grounding?
Grounding is a technique that helps us to stand firmly on our internal and external reality, conected to our selves and the people around us.
Online Psychotherapy

"I was very resistant to online therapy, I didn't believe it would work. So I decided to try it and check for myself. What really convinced me was when I became a client. I was impressed by the results! Today my clients can benefit from that too. No geographic limitations! I love to know that I can have a session with my therapist wherever I am, especially in my house!" (Fernando Aguiar)


Jacqueline (c/ legenda)

Individual session: Thirsa

One session power: Jennifer

Indvidual session: Julius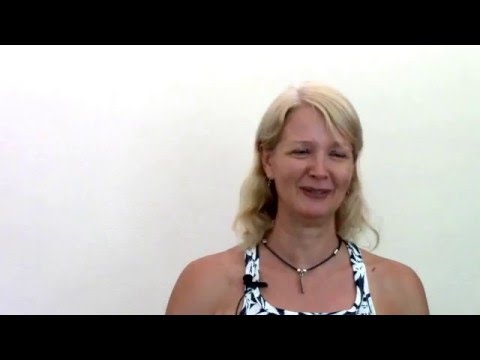 Individual session: Lauren

Individual session: Samantha

Individual session: Gisela

Individual session: Astrid

Individual session: Caroline
I was a very fragile person, afraid and with a lot of anxiety. I didn't know what to expect, but I liked the experience to feel instead of only words. I opened up much more. I'm very glad I decided to work with him. Now I know I can rely on myself to experience the world out there without being fragile or scared, that's a big thing.

Belgium

I was struck by who Fernando is as a person, I felt very safe. I just mentioned a few different things and he took all that and guided me through the process. It was really powerful to recognize that a lot of problems that I have had to do with this neglect with the pelvis. It was much more than I expected, I wasn't expecting any major healing.

Only one session! USA
T.R.E (Trauma and Tension Releasing Exercises)
According to Dr. David Berceli, TRE is a simple technique that uses exercises to release stress or tension from the body that accumulate from every day circumstances of life such as:

immediate or prolonged stressful situations;
traumatic life experiences (i.e., natural disasters, social or domestic violence, surgeries, accidents, etc).
TRE reactivates the body's innate ability to heal itself. After seven simple exercises we will activate self-controlled natural muscular shaking in the body that will release deep tensions associated to stress and several symptoms.
People who have practiced the technique regularly achieved significant improvements in symptoms associated with stress and PTSD such as headaches, tension, anxiety, panic attacks, difficulty to fall asleep and others.
Learn T.R.E today!
TRE was developed to allow people to use it without being with a therapist. Although it is not a substitute to therapy, it can promote great changes in your life improving your life quality and relationships. You can start learning as soon as possible through online coaching sessions.
In my experience, four sessions are enough for you to learn and feel confident to practice TRE by yourself. Once you have learned it, you can always write to me with questions and doubts about your practice. Contact me now!
Are you suffering from stress? check the most common symptoms
Physical symptoms

Body pain
Digestive problems
Chest pain
Low libido
Frequent colds
Behavioural symptoms

Eating too much or too little
Sleeping too much or too little
Self isolation
Using alcohol and other drugs to relax
Emotional symptoms

Irritability
Agitation
Feeling overloaded
Feeling lonely
Dismay
Cognitive symptoms

Memory problems
Low concentration
Extra focus on negative aspects
Rushing mind/thoughts
Constant worry