"A journey of surrendering to self and to the Wisdom of Life"
Core Eneregtics is an integrative body psychotherapy that support people in expressing and living up to their full potential. Through integrating body, emotions, thoughts and spirituality, the Core Energetics therapy becomes a powerful way to a meaningful life and to more intimate and authentic relationships with yourself and others.
The Core Energetics' therapist constantly seeks alignement with your higher purpose, with the most pure and true nature of your being. Even when dealing with difficult, painful or scary topics, the focus is always on the sacred beauty that is withinh all of us.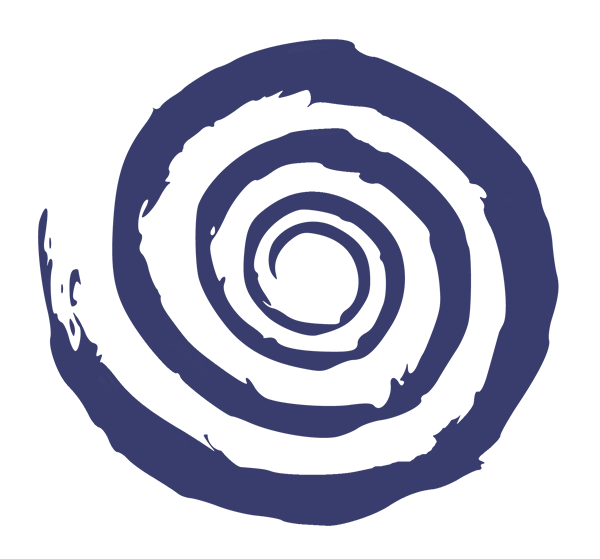 I can help you with:
Anxiety;
Sadness, low energy, depression;
Life choices and career crises;
Stress;
Post traumatic stress disorders and symptoms;
Body aches and tensions;
Panic attacks;
Spiritual development and crises.
You can improve:
Self-knowledge;
Self-steem;
Relationships;
Sexuality;
Emotional intelligence;
Boundaries and limits;
Trusting yourself and others;
Grounding in life;
Grounding;

What is grounding?
"I was very resistant to online therapy, I didn't believe it would work. So I decided to try it and check for myself. What really convinced me was when I became a client. I was impressed by the results! Today my clients can benefit from that too. No geographic limitations! I love to know that I can have a session with my therapist wherever I am, especially in my house!" Fernando Aguiar
Freedom
Your therapy goes wherever you are. Whether you are travelling or moving, to another city or country!
Effective
Be amazed on how much you can improve and transform your life
Convenient
Have your session in the comfort of your house. No need to go somewhere, use a car, face traffic or spend time waiting!
"I was a very fragile person, afraid and with a lot of anxiety. I didn't know what to expect, but I liked the experience to feel instead of only words. I opened up much more. I'm very glad I decided to work with him. Now I know I can rely on myself to experience the world out there without being fragile or scared, that's a big thing."


Astrid, Belgium
"The session was very powerful! Just with one session we were able to shift some things and it was a powerful release for me. To feel the shift and things open up has been amazing!"


John, Australian Life Coach
"I was struck by who Fernando is as a person, I felt very safe. I just mentioned a few different things and he took all that and guided me through the process. It was really powerful to recognize that a lot of problems that I have had to do with this neglect with the pelvis. It was much more than I expected, I wasn't expecting any major healing."


Jennifer, EUA
"I didn't know where my anxiety was coming from, I was pretty frustrated. It was very scary initially, but I could see it helped me. And I'm always amazed how Fernando knows what to do, how does he do that?! It gives me a lot of hope to think of how I felt back then and how I feel now. I'm really thankful for the opportunity of working with Fernando."


Samantha, UK
"I was not aware of who I was. I've always run from everything. and now I've been given the confidence to not be afraid of what I'm dealing with."


Caroline, UK
"I always found difficult to be in my body and comfortable with my feelings. I felt a lot of love and acceptance from Fernando. The exercises were difficult but very beneficial. This work gave me tools to be more connected with my feelings"


Thirsa, Holland
"I was pretty sad and confused with my thoughts and feelings. My body was closed and hard. I did a lot of therapy before, more psychoanalysis, and this was completely different. I liked the experience of working body and mind together. It was incredible the feeling a got from working with my body."


Jacqueline, Argentina
"I was going through a very difficult part of my life. Fernando supported me all the time and helped me to understand how my feelings were also in my body. It helped me to open myself more and I really enjoyed all the exercises. I want to let my body to be more free."


Gisela, Argentina
"I was able to see new perspectives on issues that have been following me for a long time. Through the work with my body we were able to work directly with some of the deeper causes of those issues. In the short time we had together he helped my to get into them in a way that I was not able before. Before I was able to talk about it and observe, but we worked with them directly."


Julius, Norway
"I had very low self-esteem and I was suffering with feelings of inadequacy. I enjoyed the grounding work we did, it helped me to come back into my body. It was interesting to notice that I could be carrying things in my body from years ago and I didn't realize. I feel like a different person now, I don't feel inadequate anymore. I feel much more connected with myself."


Lauren, UK
Contact us and schedulle your online session
Share this page

[et_social_share]
He chose to be a clinical psychologist when he was 15 years old and he has dedicate himself to meditation and self-fevelopment since he was 17.
He has a bachelor and master degree in Psychology.
He is a Core Eneregtics practitioner by the Institute of Core Energetics/New York and  a TRE provider level 2.
He is a professor at the Core Energetics training in Brasilia.
He works as a body psychotherapist and career counselor.
He offers individual, groups, couples and supervision sessions.
He is an international workshop facilitator (Israel, Australia, Thailand, India, Nepal, Mexico)